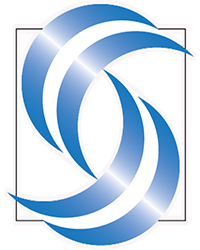 Big Sound International Film Festival: Feature Film - Sijou
When
Occurs on Sunday October 3 2021
Approximate running time: 2 hours
Venue
Event Notes
×
Effective September 22nd, 2021, the Stockey Centre will be required to have a Vaccine Certificate Protocol in place for all events occurring at the Stockey Centre, as per the Province of Ontario's Proof of Vaccination Mandate. This event will fall under the Proof of Vaccination Mandate. The protocol is available for your consideration at https://www.stockeycentre.com/wp-content/uploads/2021/09/The-Charles-W.-Stockey-Centres-Vaccine-Certificate-Protocol.pdf. We are required to check your Vaccination Receipt along with Proof of Identity when you arrive at the facility.
Tickets are available for purchase online, in-person and over the phone at (705) 746-4466.  For groups larger than 2 people or single tickets, please contact us in-person or over the phone, online sales are available for groups of 2 at this time as we observe capacity and distancing protocols.
Saturday October 2 at 7:30pm
FEATURE FILM - SIJOU
A once-in-a-lifetime experience. A sweeping adventure. A journey to the wild vast lands of India and Bhutan , to follow the story of a boy who will fight against the odds of his birth and change the fate of his people forever.
The boy named SIJOU lives in a village in India. He is a very jolly child who loves playing with his friends, but who knows that one day he will become a slave. His life takes a drastic turn when he becomes a victim of the Feudal Land Tenure System which was in practice in Bhutan till 1958. Many people living near the Indo-Bhutan border were victims of this system until it was abolished.
Directed by Vishal P. Chaliha