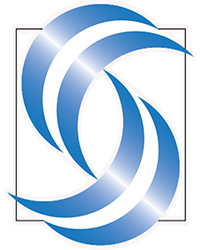 Big Sound International Film Festival: Documentary Short Films
When
Occurs on Sunday October 3 2021
Approximate running time: 2 hours
Venue
Event Notes
×
Effective September 22nd, 2021, the Stockey Centre will be required to have a Vaccine Certificate Protocol in place for all events occurring at the Stockey Centre, as per the Province of Ontario's Proof of Vaccination Mandate. This event will fall under the Proof of Vaccination Mandate. The protocol is available for your consideration at https://www.stockeycentre.com/wp-content/uploads/2021/09/The-Charles-W.-Stockey-Centres-Vaccine-Certificate-Protocol.pdf. We are required to check your Vaccination Receipt along with Proof of Identity when you arrive at the facility.
Tickets are available for purchase online, in-person and over the phone at (705) 746-4466.  For groups larger than 2 people or single tickets, please contact us in-person or over the phone, online sales are available for groups of 2 at this time as we observe capacity and distancing protocols.
Saturday OCT 2 at 3:00pm
DOCUMENTARY SHORT FILMS
Voice of the Glaciers - Four young adventurers, embark on a dangerous expedition into the Arctic, with the intent of documenting the true story of the effects of the changing climate.
Going Deeper: Love Letter to Nazare - A passion project filmed in Nazare, Portugal. This isn't an action sports film, it's not even a surf film; it's a human story set amongst the most powerful waves known to humankind.
Valley Of The Southern North - A love letter to The Peace Valley and the people and creatures that make it their home. How will the Site C dam, now under construction, affect the people and creatures who have made these shores their home?
VAKA - Tokelau was the first nation to aim for 100% of its electricity to be generated from solar. This South Pacific atoll weaves traditional wisdom with modern eco-technology.
Power For Pollinators - land managers have an opportunity to turn millions of acres into pollinator habitat.