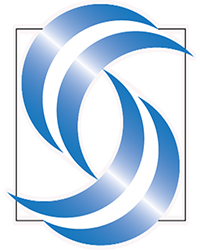 Big Sound International Film Festival: Documentary Feature Film
When
Occurs on Saturday October 2 2021
Approximate running time: 2 hours
Venue
Event Notes
×
Effective September 22nd, 2021, the Stockey Centre will be required to have a Vaccine Certificate Protocol in place for all events occurring at the Stockey Centre, as per the Province of Ontario's Proof of Vaccination Mandate. This event will fall under the Proof of Vaccination Mandate. The protocol is available for your consideration at https://www.stockeycentre.com/wp-content/uploads/2021/09/The-Charles-W.-Stockey-Centres-Vaccine-Certificate-Protocol.pdf. We are required to check your Vaccination Receipt along with Proof of Identity when you arrive at the facility.
Tickets are available for purchase online, in-person and over the phone at (705) 746-4466.  For groups larger than 2 people or single tickets, please contact us in-person or over the phone, online sales are available for groups of 2 at this time as we observe capacity and distancing protocols.
Friday October 1 at 7:30pm
DOCUMENTARY FEATURE FILM - FOLLOWING THE NINTH
Powerful and emotive historical footage and Beethoven's music tell a raw and fascinating story of conflict and healing.
Filmed on 5 continents and in 12 countries, FOLLOWING THE NINTH is the story of four people whose lives have been transformed and repaired by Beethoven's message in his Ninth Symphony.
From China's Tiananmen Square to Chile's Pinochet dictatorship, FOLLOWING THE NINTH is an enthralling story about the power it has to liberate us, to shield us against suffering, and to provide hope and resilience for us in dark times.
Directed by Kerry Candaele
Apocalypse Notes - Opening Film What if all of the musical melodies in the world had already been composed? A thought-provoking short film the explores the value of music.