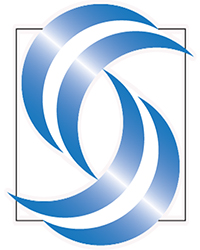 Big Sound International Film Festival: Short Films
When
Occurs on Saturday October 2 2021
Approximate running time: 2 hours
Venue
Event Notes
×
Effective September 22nd, 2021, the Stockey Centre will be required to have a Vaccine Certificate Protocol in place for all events occurring at the Stockey Centre, as per the Province of Ontario's Proof of Vaccination Mandate. This event will fall under the Proof of Vaccination Mandate. The protocol is available for your consideration at https://www.stockeycentre.com/wp-content/uploads/2021/09/The-Charles-W.-Stockey-Centres-Vaccine-Certificate-Protocol.pdf. We are required to check your Vaccination Receipt along with Proof of Identity when you arrive at the facility.
Tickets are available for purchase online, in-person and over the phone at (705) 746-4466.  For groups larger than 2 people or single tickets, please contact us in-person or over the phone, online sales are available for groups of 2 at this time as we observe capacity and distancing protocols.
Friday OCT 01 at 3:00pm
SHORT FILMS - Blood on The Risers -IN 1945 Charlie comes home to his wife after war, but she doesn't expect the trauma that he brings home with him. - Mute - Mute follows a middle aged woman as she unloads the details of her husband's infidelity on a deaf hitchhiker. What starts as just a ride becomes something much more sinister. - Kesi - On the eve of her 21st birthday, Kesi and her band of stuffed animals travel back home for her alcoholic Mother's funeral. - Let Go Let God - A man visits a therapist in seek of help for insomnia, but the conversation they have takes a dramatic turn.