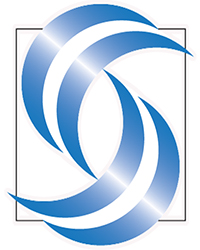 Big Sound International Film Festival: International Feature Film
When
Occurs on Friday October 1 2021
Approximate running time: 2 hours
Venue
Event Notes
×
Effective September 22nd, 2021, the Stockey Centre will be required to have a Vaccine Certificate Protocol in place for all events occurring at the Stockey Centre, as per the Province of Ontario's Proof of Vaccination Mandate. This event will fall under the Proof of Vaccination Mandate. The protocol is available for your consideration at https://www.stockeycentre.com/wp-content/uploads/2021/09/The-Charles-W.-Stockey-Centres-Vaccine-Certificate-Protocol.pdf. We are required to check your Vaccination Receipt along with Proof of Identity when you arrive at the facility.
Tickets are available for purchase online, in-person and over the phone at (705) 746-4466.  For groups larger than 2 people or single tickets, please contact us in-person or over the phone, online sales are available for groups of 2 at this time as we observe capacity and distancing protocols.
Thursday SEPT 30 at 7:30pm
Inspired by true events, THE FALCONER is about two best friends, Tariq, the Lebanese-born son of a poor beekeeper, and Cai, a privileged Westerner. The inseparable pair work together at a ramshackle zoo in Oman.
Their care-free friendship is challenged when Tariq promises to help his sister, Alia, escape from an abusive marriage. Cai's love for animals is pitted against Tariq's daring plan to steal animals from the zoo and sell them.
They are forced to wrestle with moral complexities that reveal the vast distance between their worlds. Will the zoo's rare Falcon be set free or sold to save Alia?
Directed by Seanne Winslow and Adam Sjoberg
A Working Man - Opening short film.