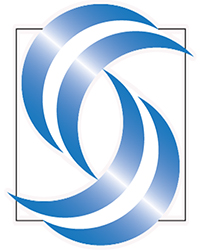 Big Sound International Film Festival: International Documentary
When
Occurs on Friday October 1 2021
Approximate running time: 2 hours
Venue
Event Notes
×
Effective September 22nd, 2021, the Stockey Centre will be required to have a Vaccine Certificate Protocol in place for all events occurring at the Stockey Centre, as per the Province of Ontario's Proof of Vaccination Mandate. This event will fall under the Proof of Vaccination Mandate. The protocol is available for your consideration at https://www.stockeycentre.com/wp-content/uploads/2021/09/The-Charles-W.-Stockey-Centres-Vaccine-Certificate-Protocol.pdf. We are required to check your Vaccination Receipt along with Proof of Identity when you arrive at the facility.
Tickets are available for purchase online, in-person and over the phone at (705) 746-4466.  For groups larger than 2 people or single tickets, please contact us in-person or over the phone, online sales are available for groups of 2 at this time as we observe capacity and distancing protocols.
Thursday SEPT 30 at 5:30 pm
INTERNATIONAL DOCUMENTARY - STALKING CHERNOBYL
An extraordinary look inside Chernobyl, as it is today, exactly as it was left on the day of evacuation, and how it has become an eery attraction.
Three decades after the world's most infamous nuclear disaster, illegal hiking adventurers known as "stalkers", extreme sports enthusiasts, artists, and tour companies have begun to explore anew the mysterious, ghostly landscape, where trees and forest animals have reclaimed land abandoned by residents.
Even as survivors continue to reckon with a dishonest government's attempts to cover up the extent of the disaster, the Chernobyl exclusion zone has turned into a bizarre tourist attraction, drawing seekers with a taste for the post- apocalyptic.
Directed by Lara Lee
Childfree - Opening Short Film. Interviews with Iranian women about the reasons they have chosen to be childfree in modern-day Iran.